The "The Lords of Night at the Criminal" were Police and Judges of the Republic of Venice.
The prison staff will accompany you in an authentic Prisons' Palace with cramped cells, a court, and gruesome torture chambers with real tortures and justice tools. Casanova was arrested by the "The Lords of Night at the Criminal" in the Prison's Palace!
The Palace is "populated" by life-sized figures of the "The Lords of Night at the Criminal", prisoners, judges, lawyers and all characters working in the prisons who were taken and recreated from ancient manuscripts.
The Prisons Palace houses one of the first prisons in Europe, dating back to 1500.
See authentic graffiti left by the inmates and get to know Casanova's exciting escape: listen to the account of when he managed to escape from the maximum security prison!
Solo per piccoli gruppi (massimo 16 persone per visita)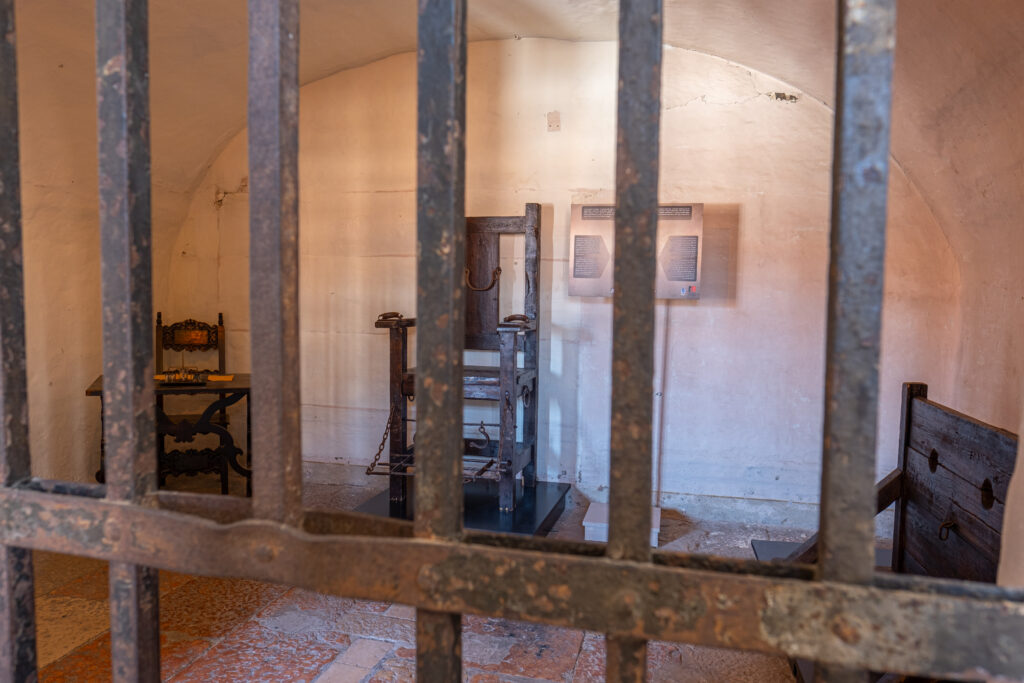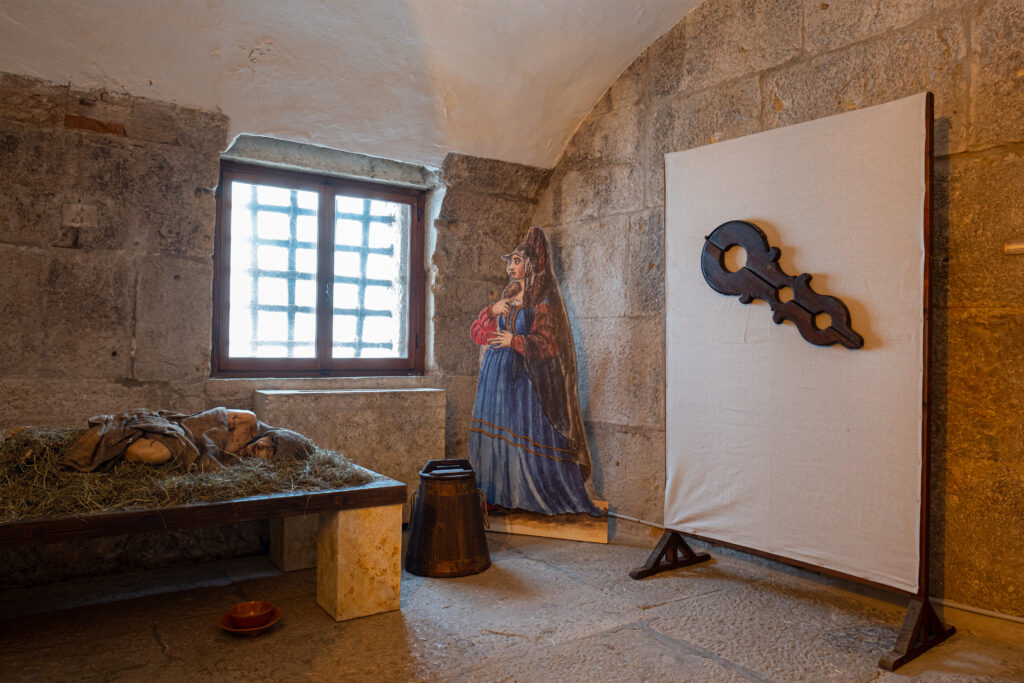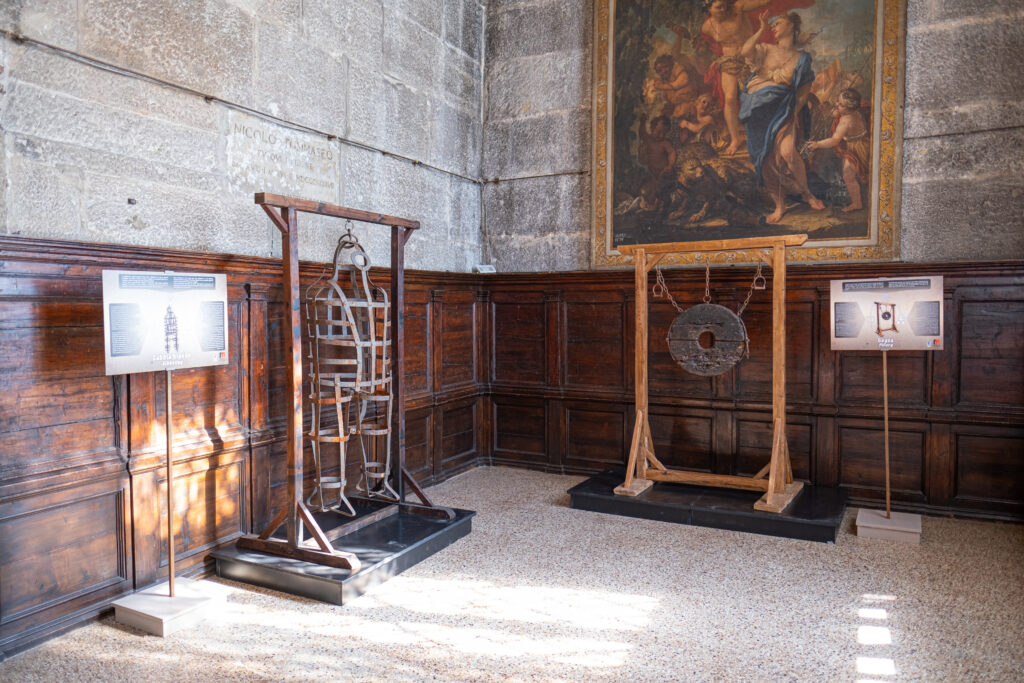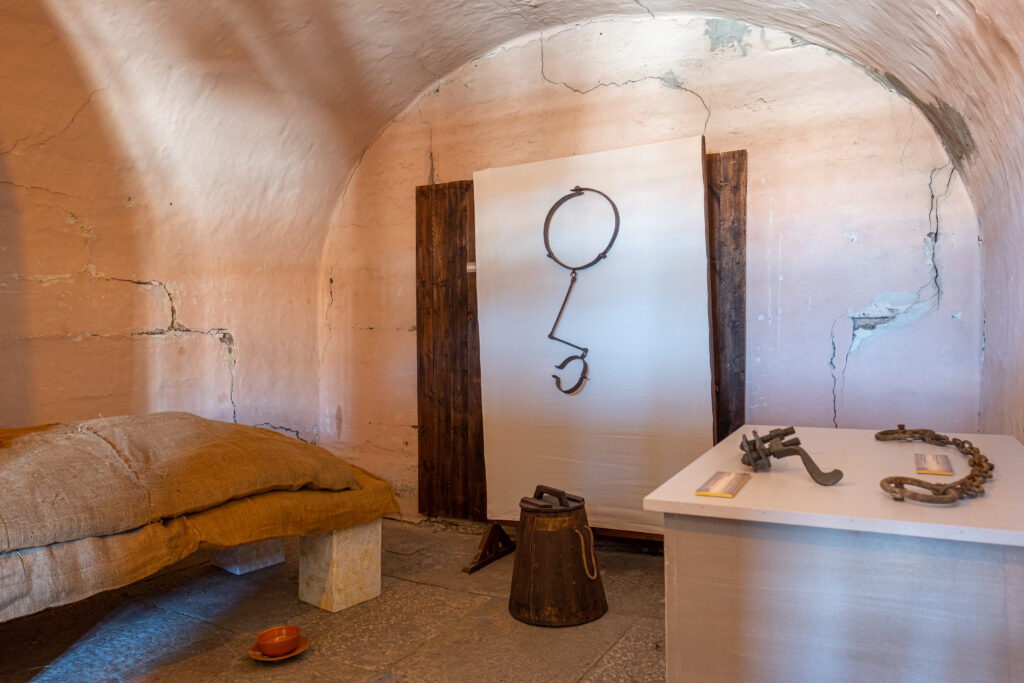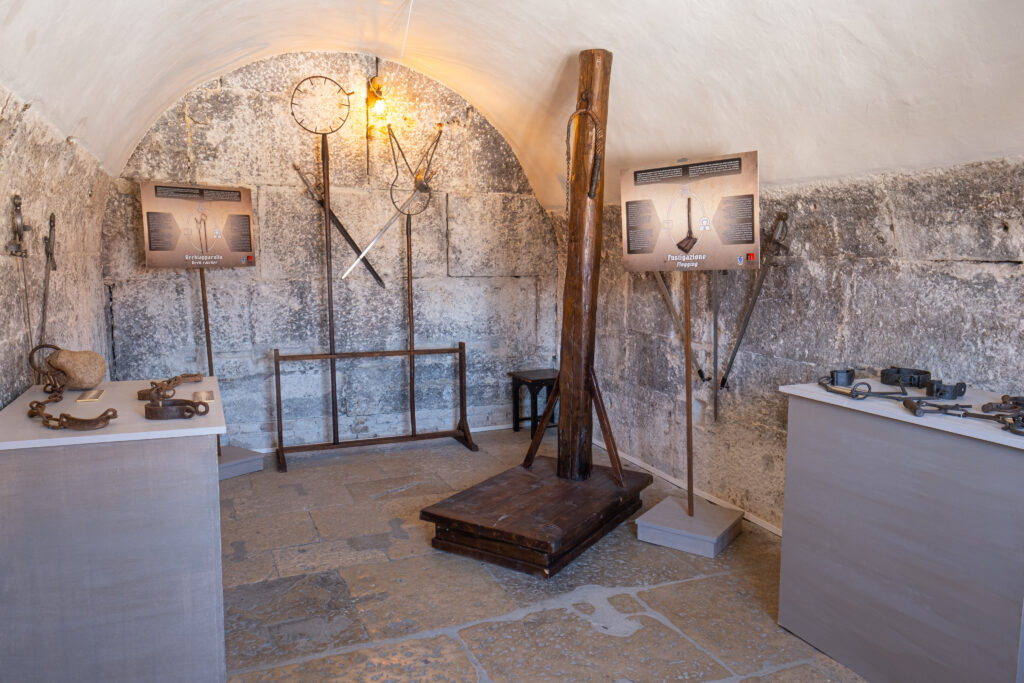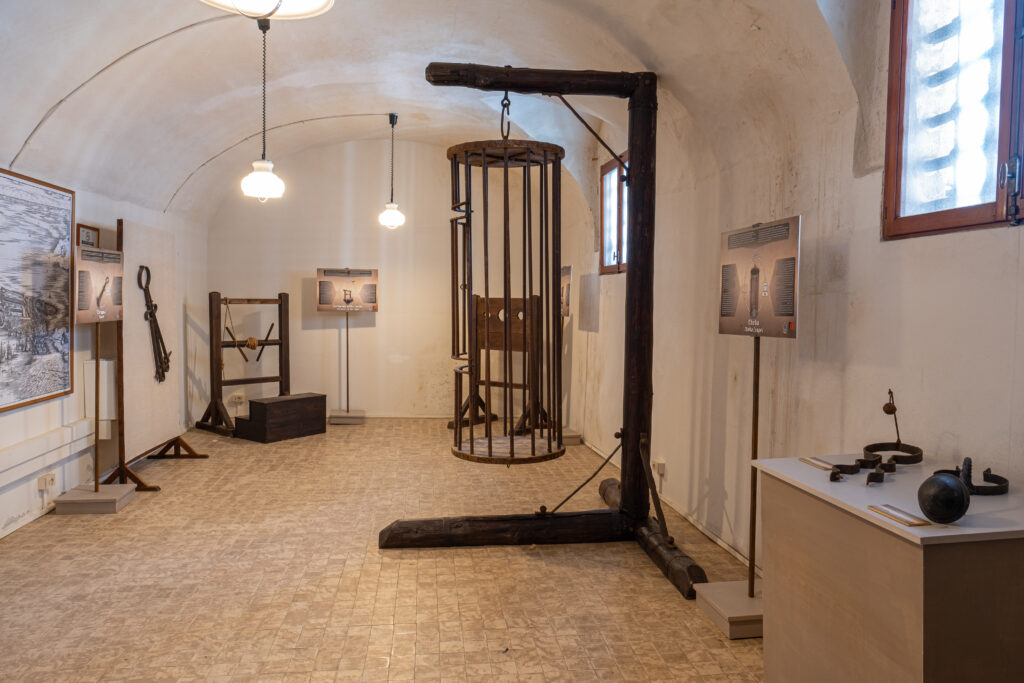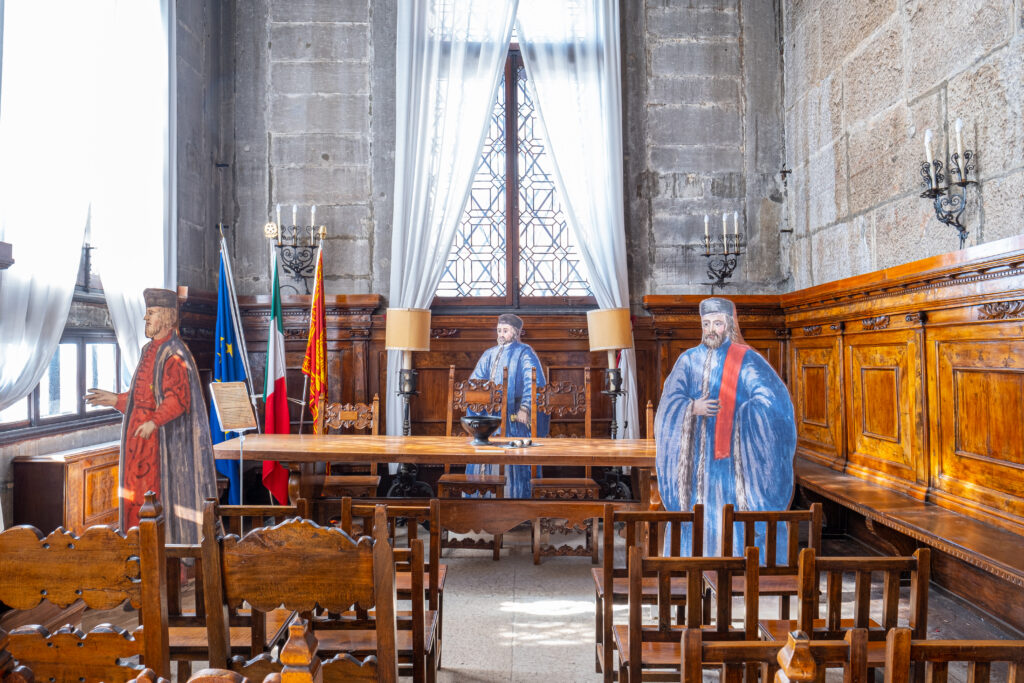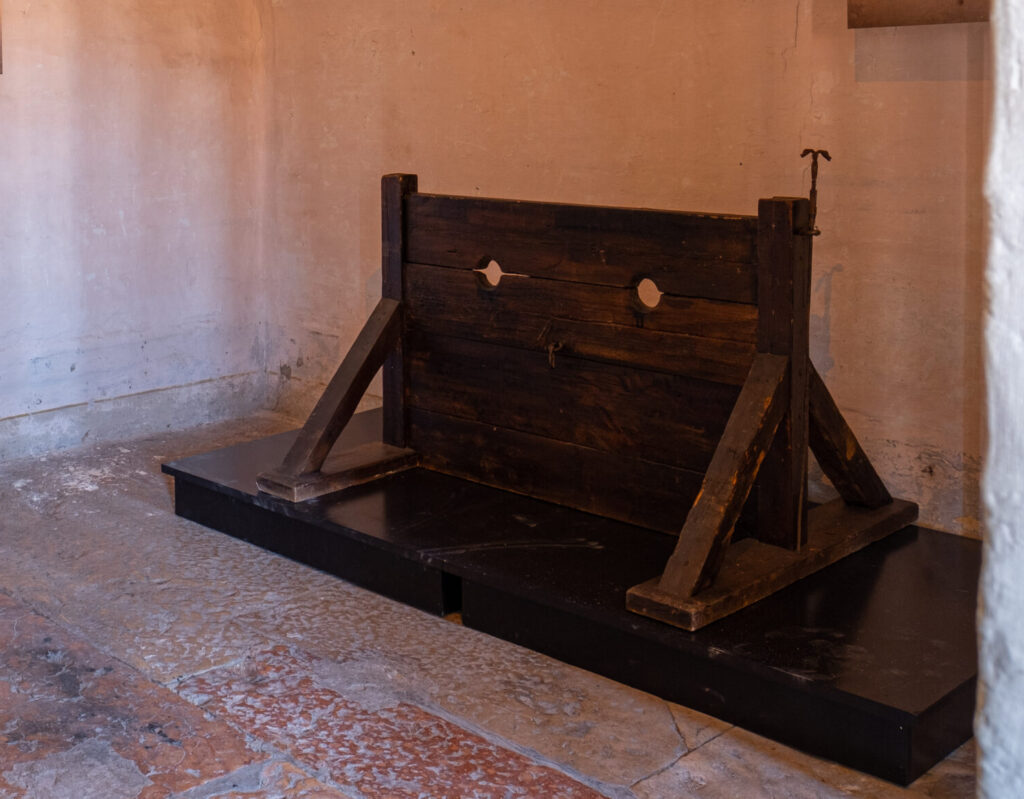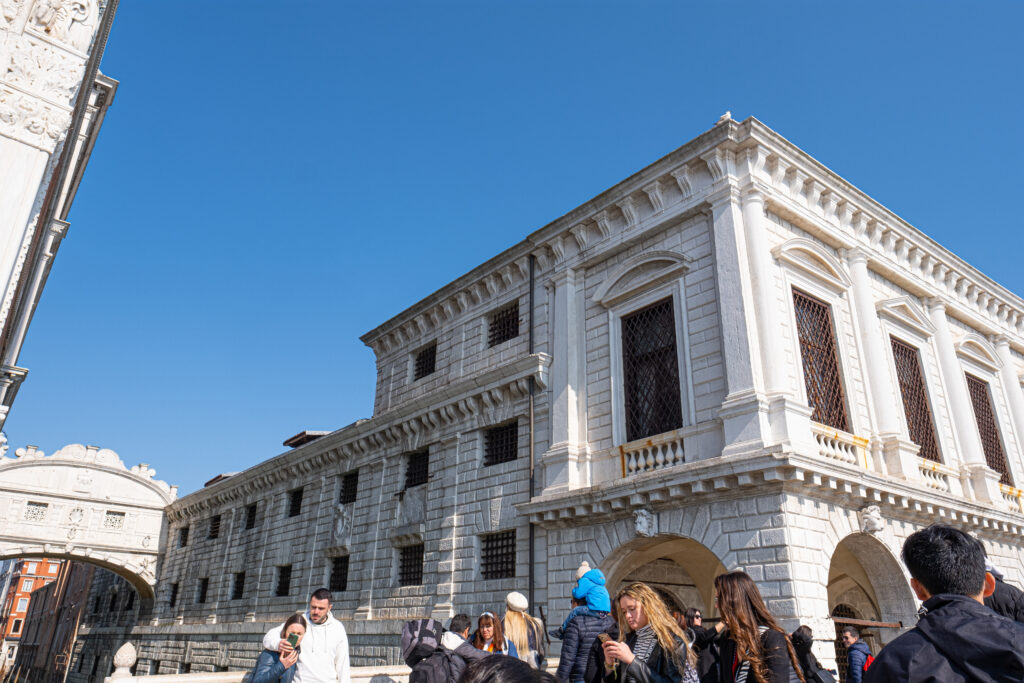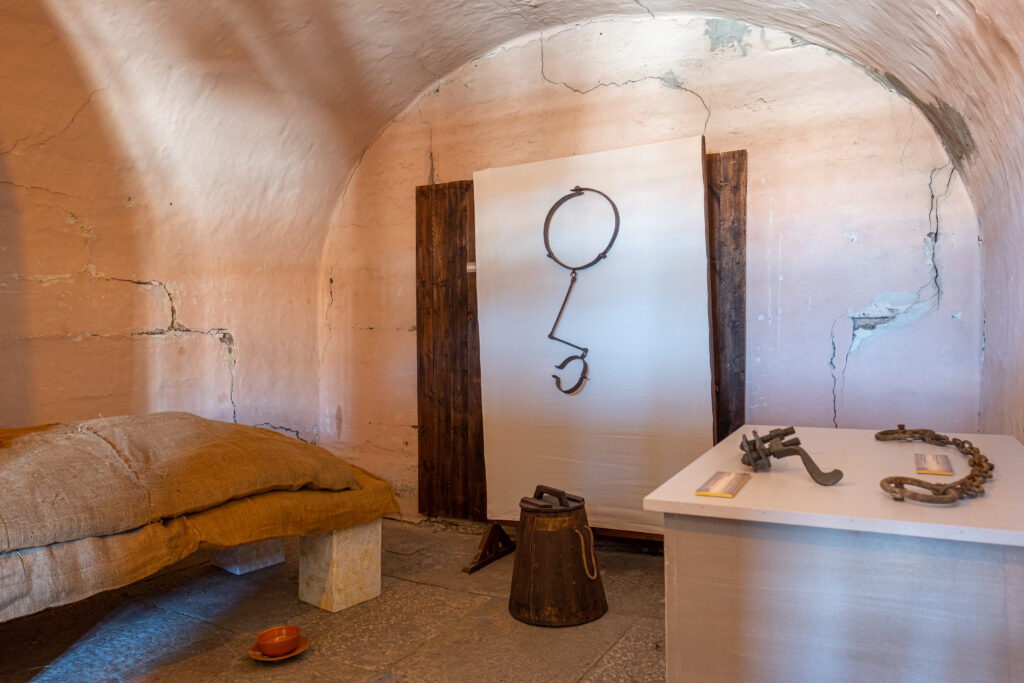 Highlights
Adults: €15 p.p.
Young (6 - 14 years old): € 10 p.p.

Free for children under 6 years old

Visitors are accompanied by the staff of the Palace
Languages: English, French and Italian. The tour could be bilingual
Starting time:

Tour in Italian and French: 10:00 AM - 12.15 PM - 2:45 PM

Tour in English and French: 10:45 AM - 11:30 AM - 2:00 PM

Duration: 45 minutes
Maximum 16 partecipanti per partenza
CHECK AVAILABILITY
Included
Live commentary by prison staff in English and Italian

Audio commentary in French

Skip-the-line entrance to the prisons and the secret itinerary
Cancellation Policies
Bookings can be cancelled with no charge up to 24 hours before the service, client service online every day from 9 AM to 6 PM.
Know Before To Go
Unfortunately, this tour is not fully accessible for wheelchair users or people with walking disabilities.

Comfortable shoes suggested.

Maximum 16 people per visit

The tour could be bilingual

The tour is not private but it could be shared with other participants
Entrance
Please enter Prison's Place and head upstairs to the first floor.
How to reach the entrance of the Palace
In Piazza San Marco, with the Doge's Palace in front of you and the S.Mark's Basin at your back, go on the right, cross the Bridge (from where you see the Bridge of Sighs) and then look on the left, you will see the entrance of the Palazzo delle Prigioni.
Map