The Secret Itinerary of the Prisons in Piazza San Marco
Visit the ancient Prisons of Piazza San Marco in Venice, una dei primi carceri d'Europa, sede dei "The Lords of Night at the Criminal", the terrible police of the time with their courtroom and cold cells. You'll see how inmates lived or were tortured and discover how Casanova managed to escape
Guided Tour: - Adult: ? 15 p.p. - Young (from 6 to 14 y.o.): ? 10 p.p. - Free under 6 y.o.
Languages: English, French and Italian. The tour could be multilingual
Starting time: 10:00 – 11:00 – 12:00 – 14:00
Duration: 1 hour
Maximum 15 participants per departure
CHECK AVAILABILITY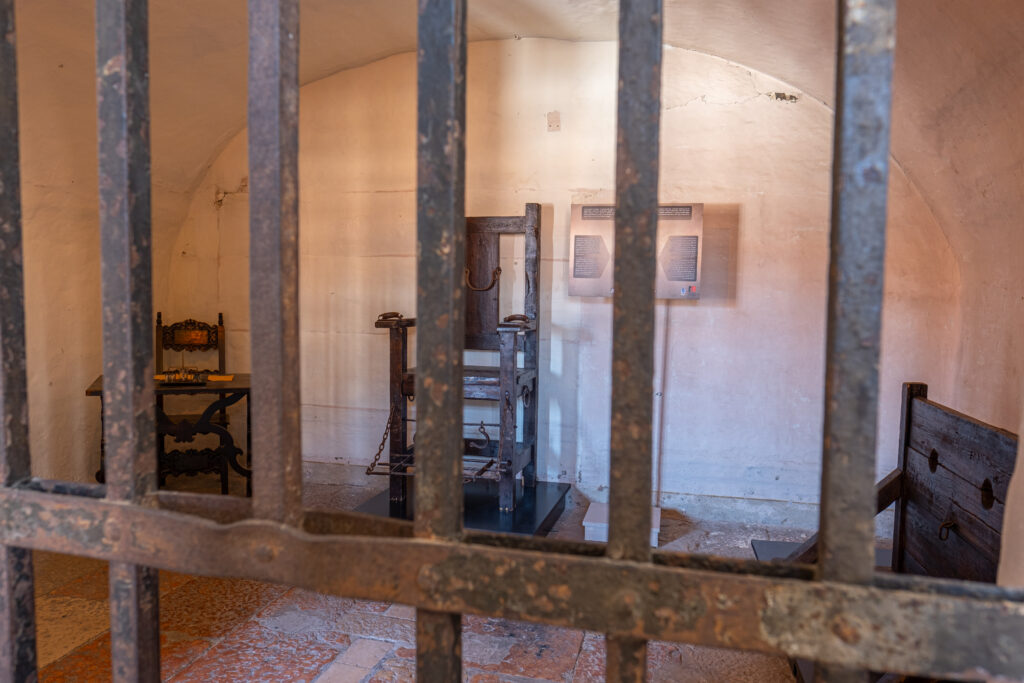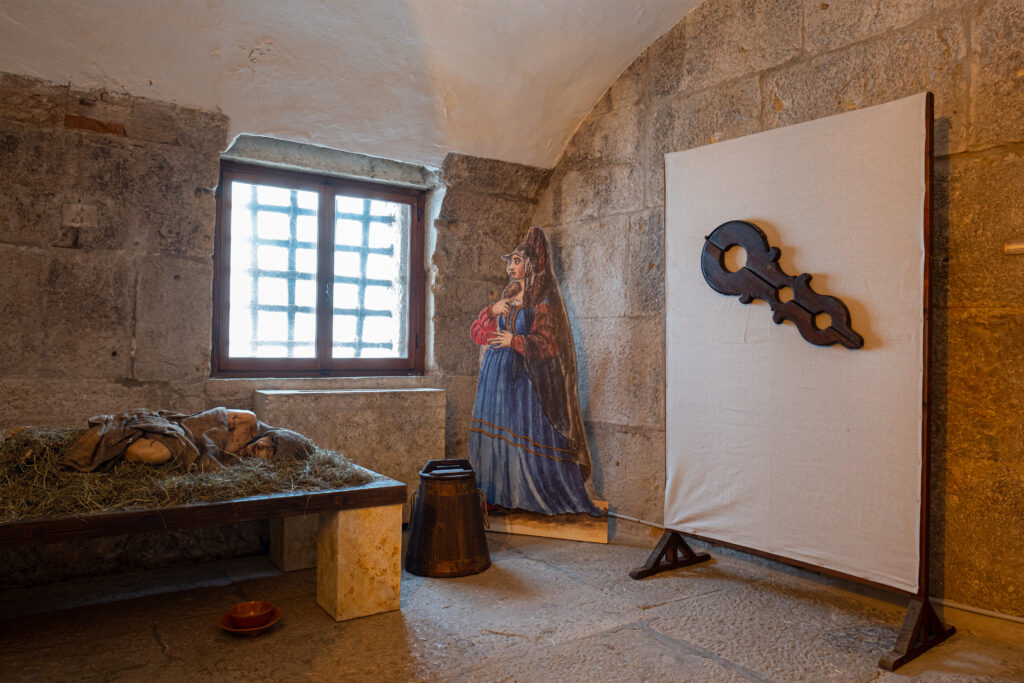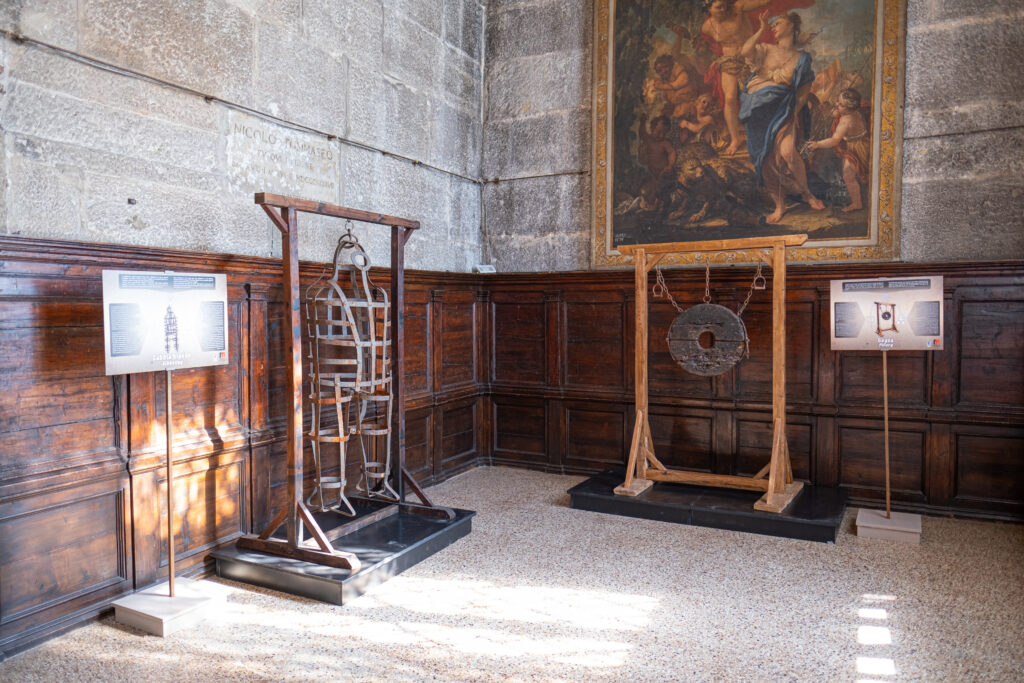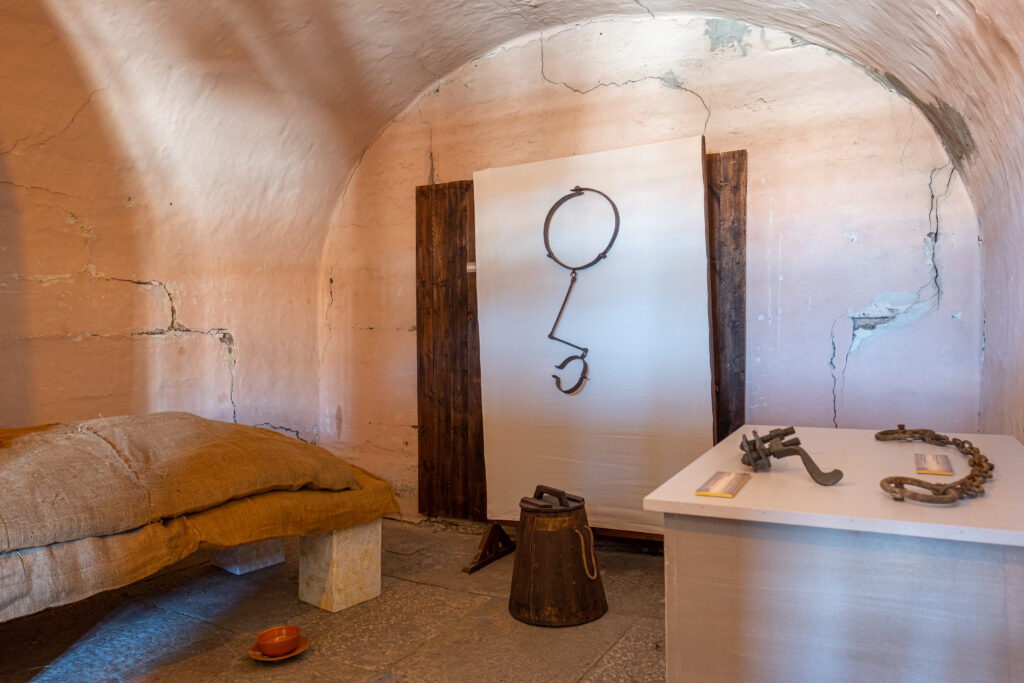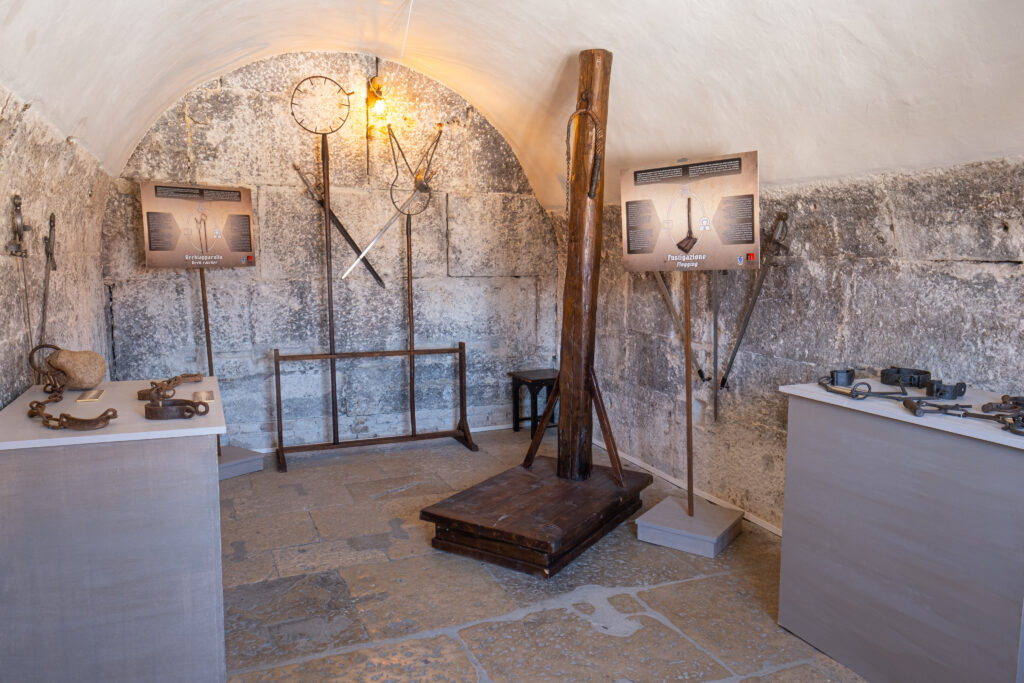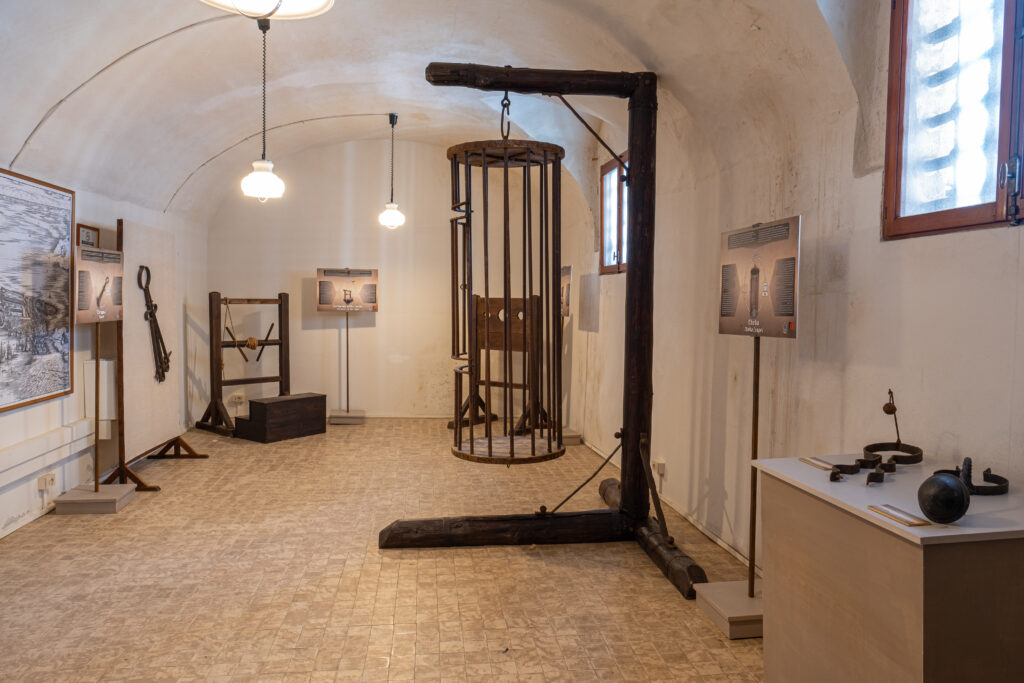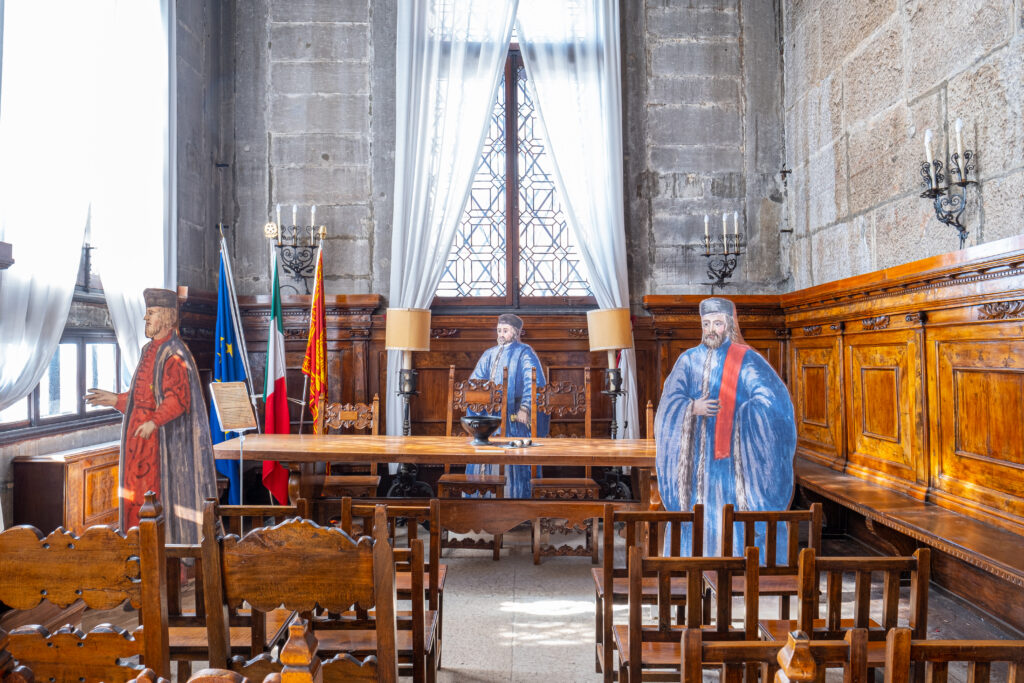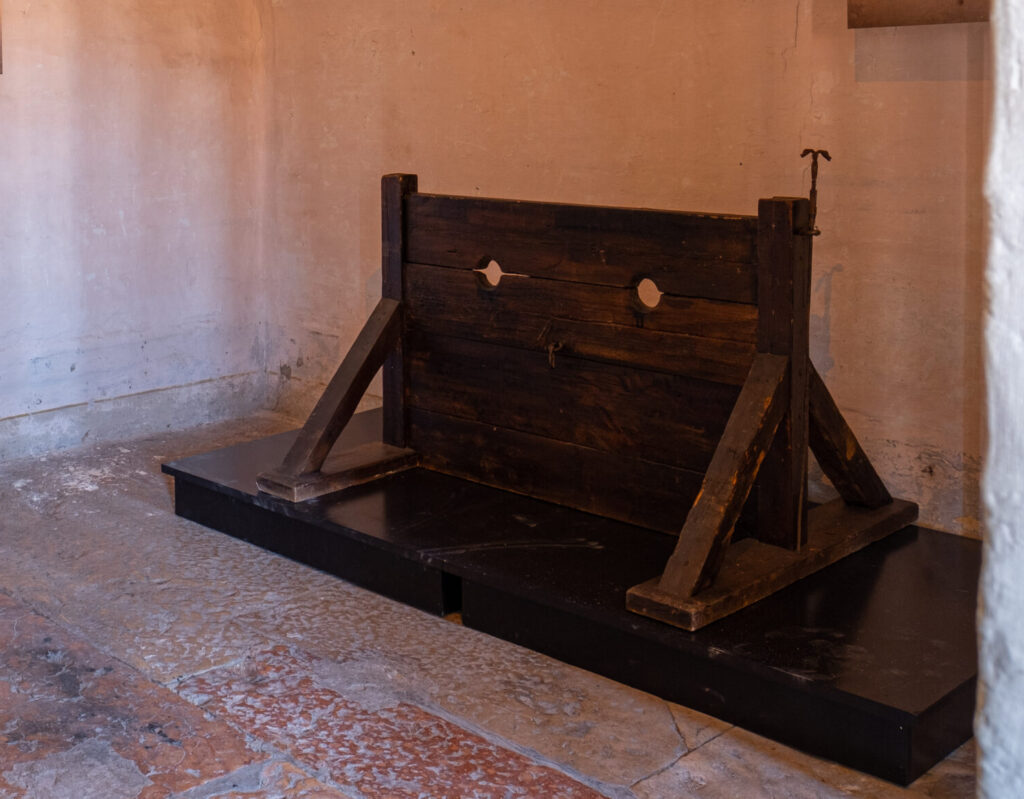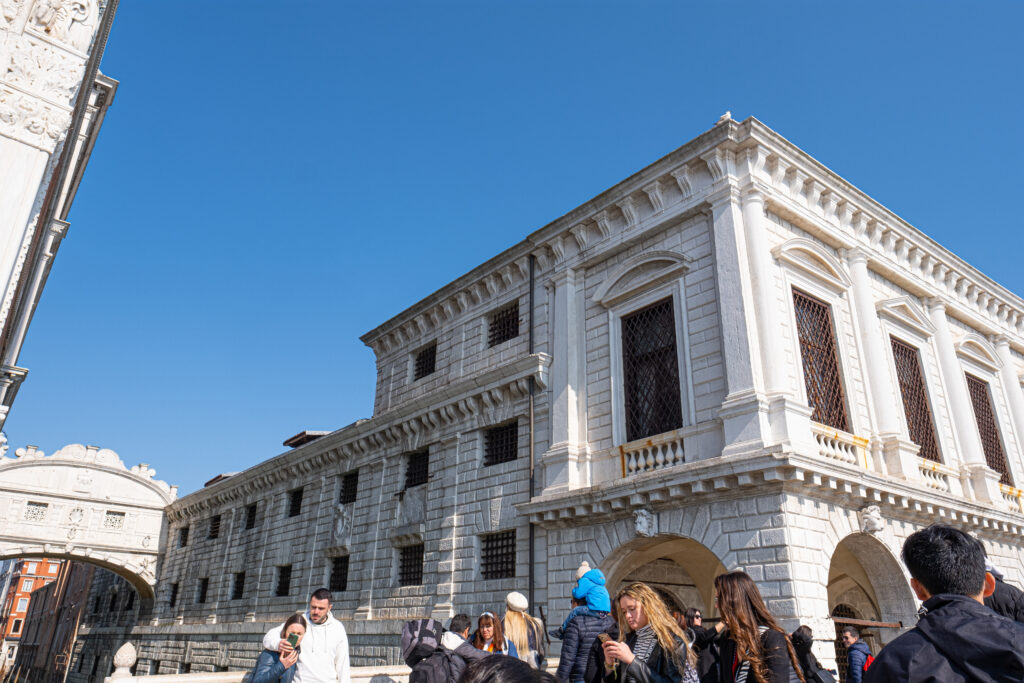 About Palazzo delle Prigioni
Discover the ancient Prisons of Venice connected to the Doge's Palace by the Bridge of Sighs. The Palace was the seat of the "The Lords of Night at the Criminal", the fearsome police who guarded, arrested and judged criminals.
Sarete accompagnati dal nostro staff lungo l?itinerario segreto dove visiterete places never visited until now: you will enter the torture room e vedrete strumenti antichissimi usati in passato per far confessare i criminali come il Caregon veneziano, in cui l?imputato si sedeva su un wooden seat which featured an iron grid to act as a foot rest and many other tools!
The Palace is "populated" by life-sized figures of the Lords of the Night, prisoners, Judges, Lawyers and all characters who worked in the Prisons made meticulously drawing from ancient manuscripts.
CHECK AVAILABILITY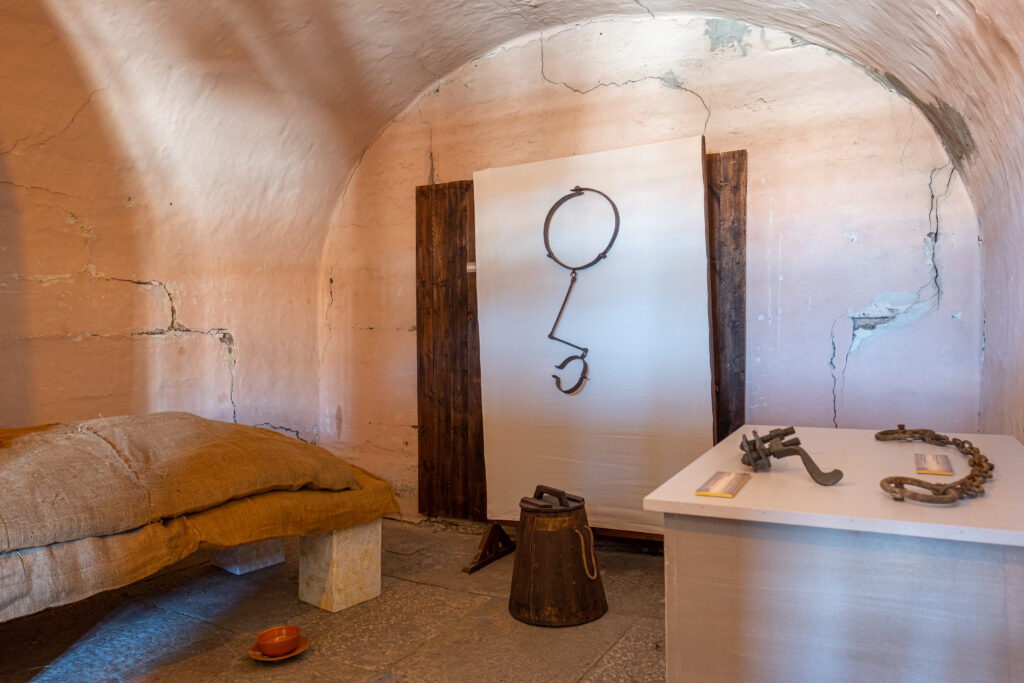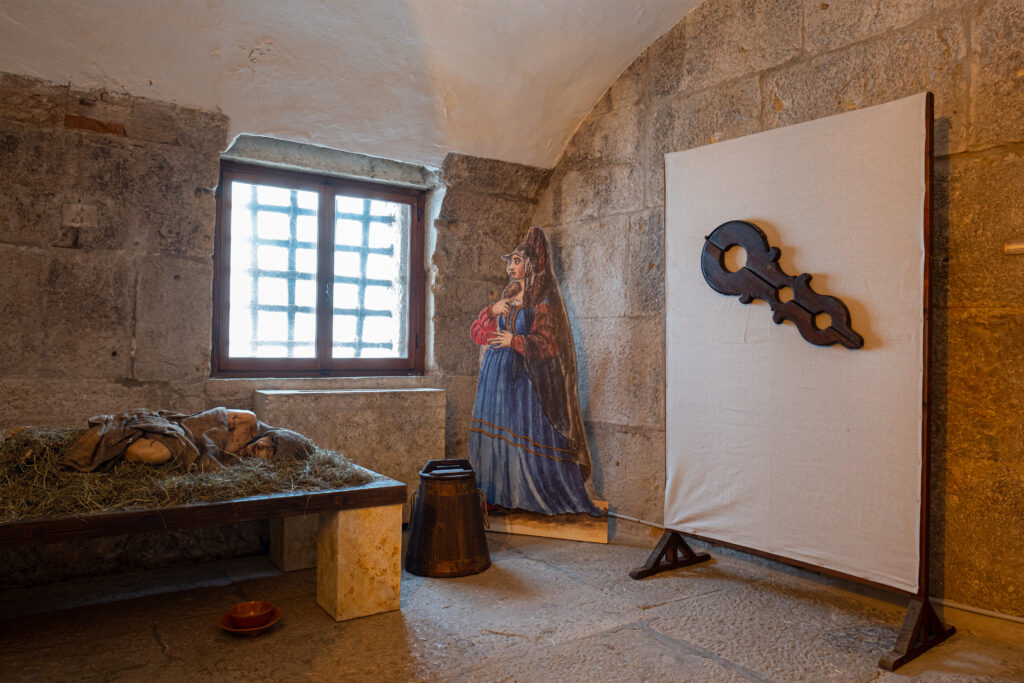 You'll go down to see the cold cells to discover the lifestyle of the prisoners: what they ate, drank and where they slept.
See the original graffiti left by the prisoners and listen about l'emozionante fuga di Casanova: l?unico che è riuscito a evadere from the maximum-security jail known as "Piombi"!

You will discover the alternative that the prisoners had whether to stay in the cell or serve their sentence on board a Venetian galley, each year boarding as Galeotti was worth 2 years in a cell.
What awaits you:
You will discover the ancient Prisons of Venice;
You will explore the cold prison cells;
You will enter the torture room and you will discover the ancient instruments of torture;
Ascolterai l'emozionante Casanova's exciting escape.
CHECK AVAILABILITY

Included
Visit to the secret itinerary of the Prisons of St. Mark's Square

Skip the line entrance
Cancellation Policies
Bookings can be cancelled with no charge up to 24 hours before the service, client service online every day from 9 AM to 6 PM.
Know Before To Go
For Covid-19 precaution the use of the mask is MANDATORY. So, please bring your own.

ATTENTION: Access to the Prisons is on the first floor

Unfortunately, this tour is not fully accessible for wheelchair users or people with walking disabilities.

Comfortable shoes suggested.

Maximum 15 people per visit

The tour is not private but it could be shared with other participants
Entrance
Palazzo Delle Prigioni, next to Palazzo Ducale in Piazza San Marco. Please be at the entrance 5 minutes before the starting time.
How to reach the entrance of the Palace
In Piazza San Marco, with the Doge's Palace in front of you and the S.Mark's Basin at your back, go on the right, cross the Bridge (from where you see the Bridge of Sighs) and then look on the left, you will see the entrance of the Palazzo delle Prigioni.
Map