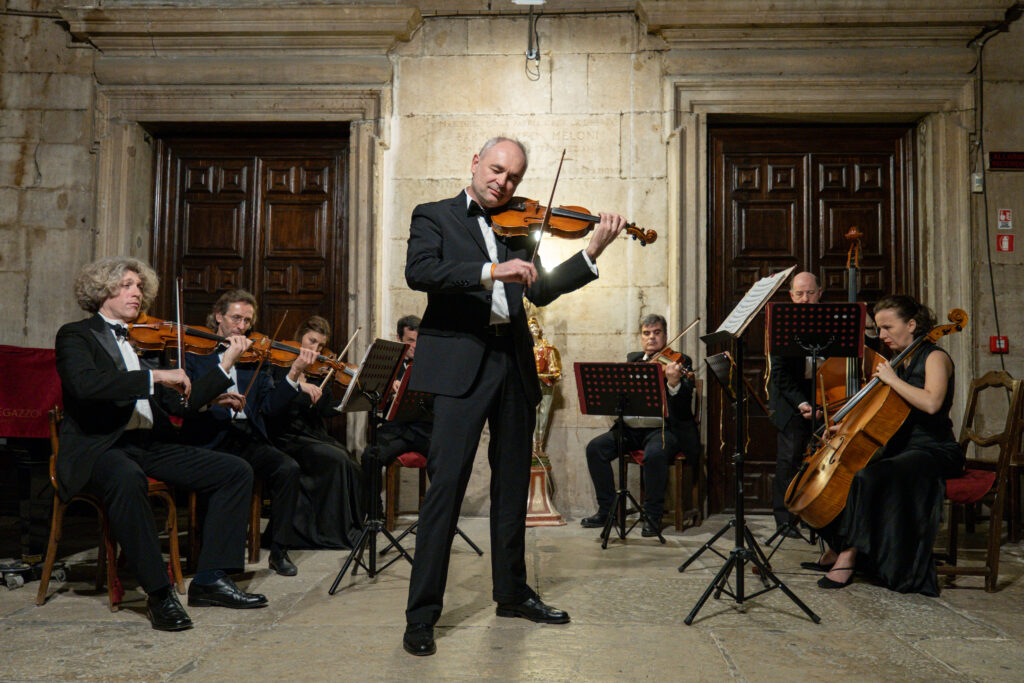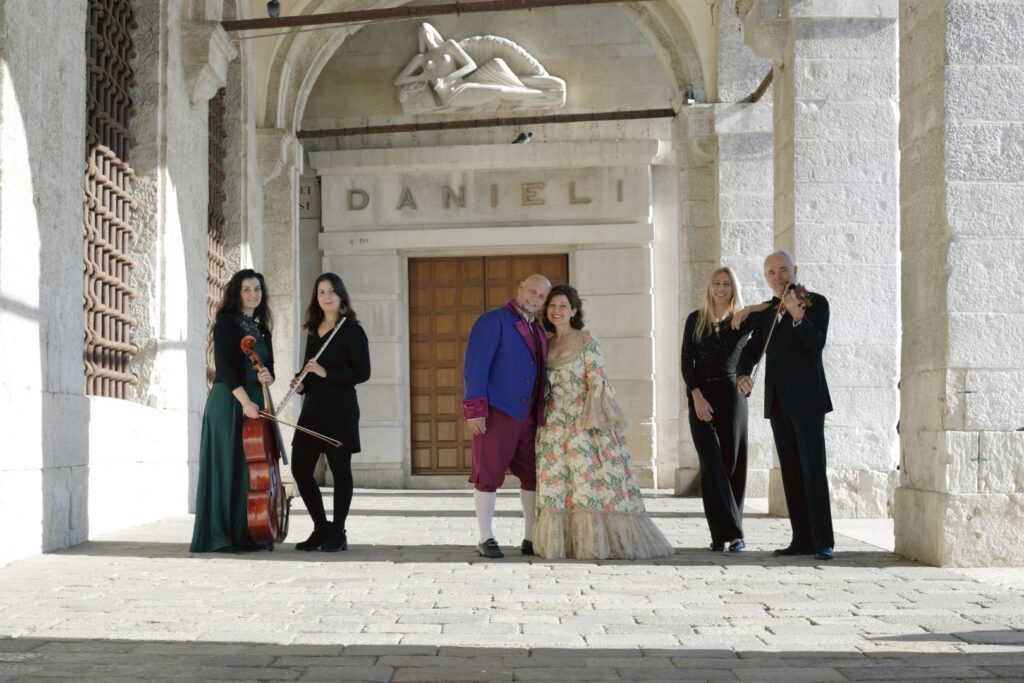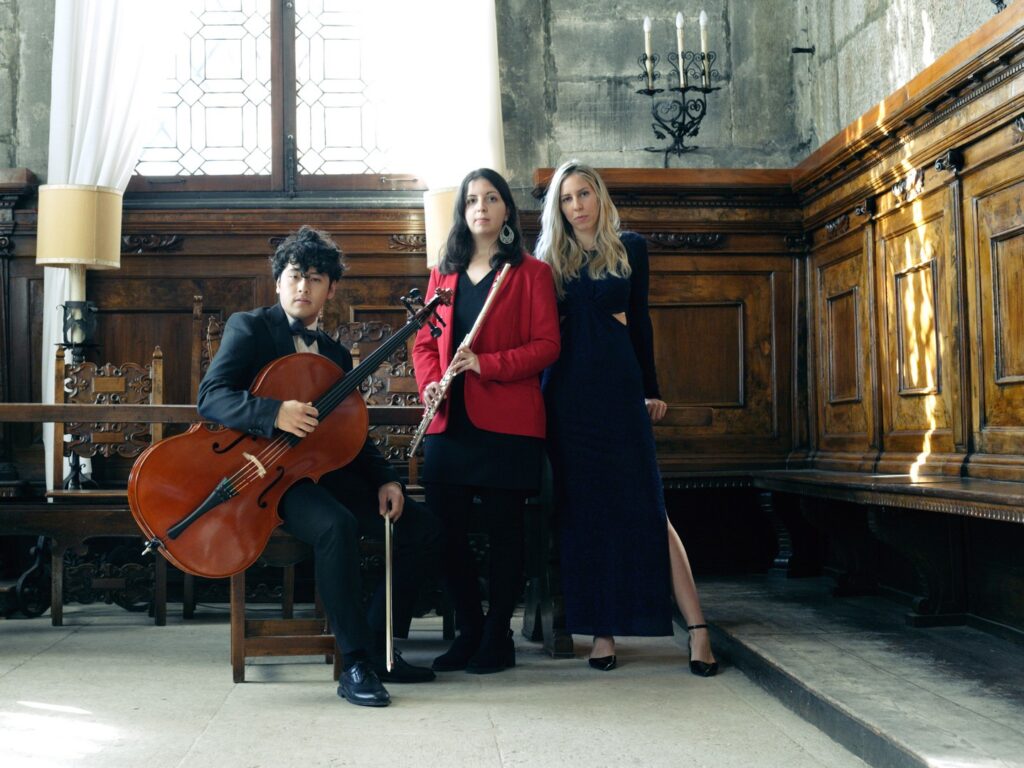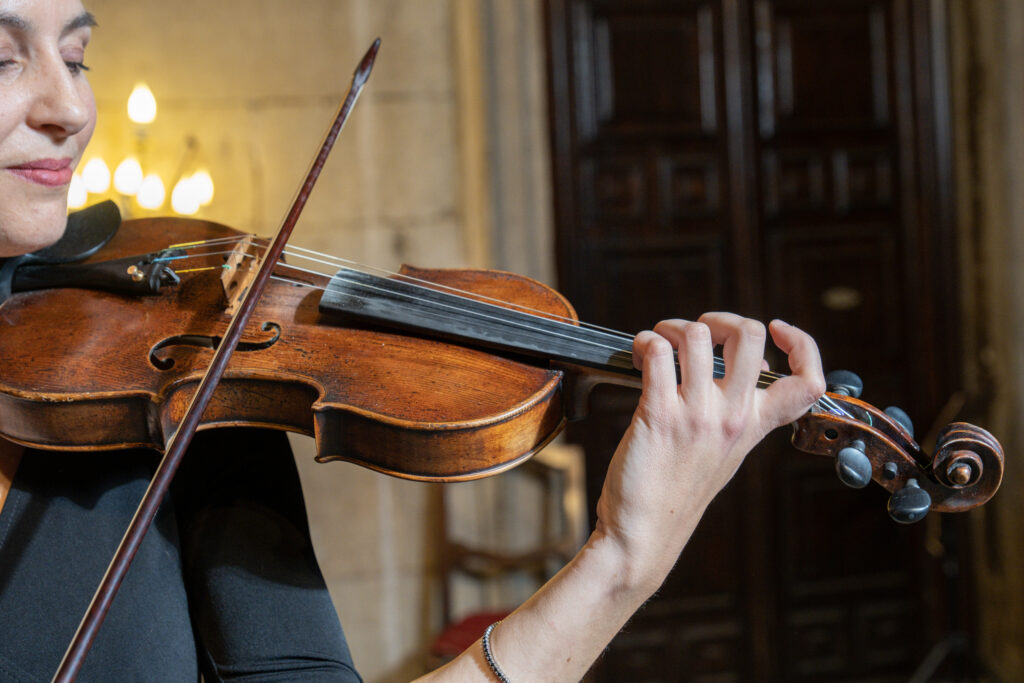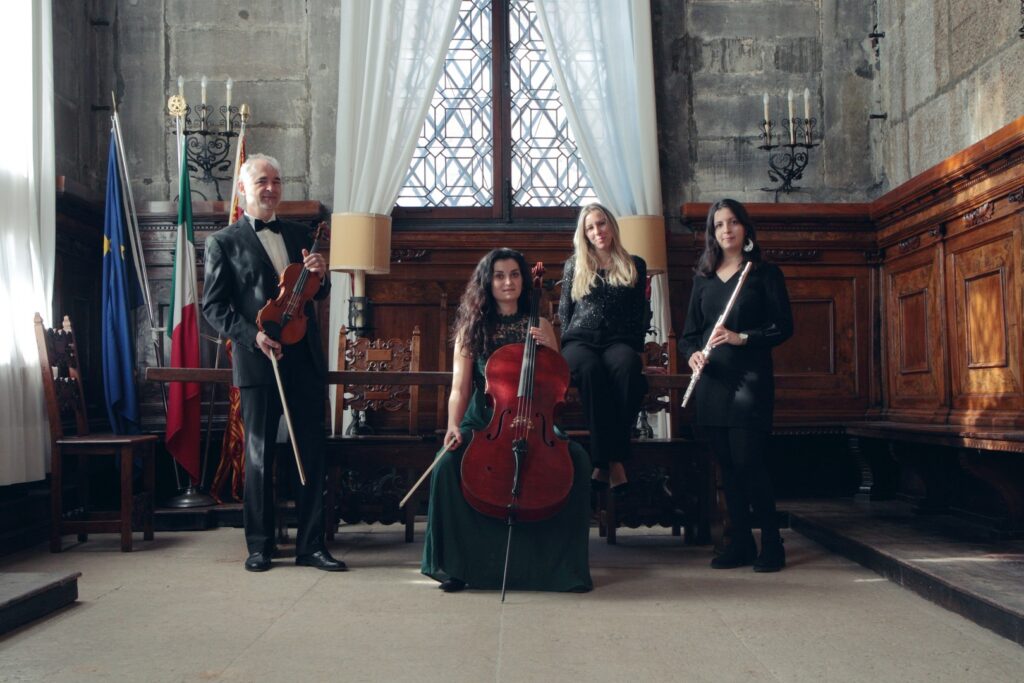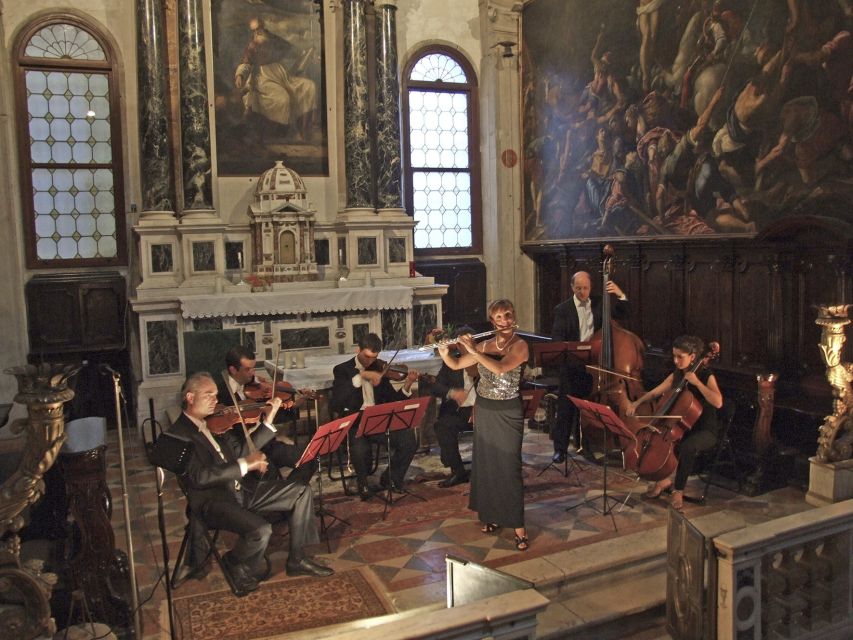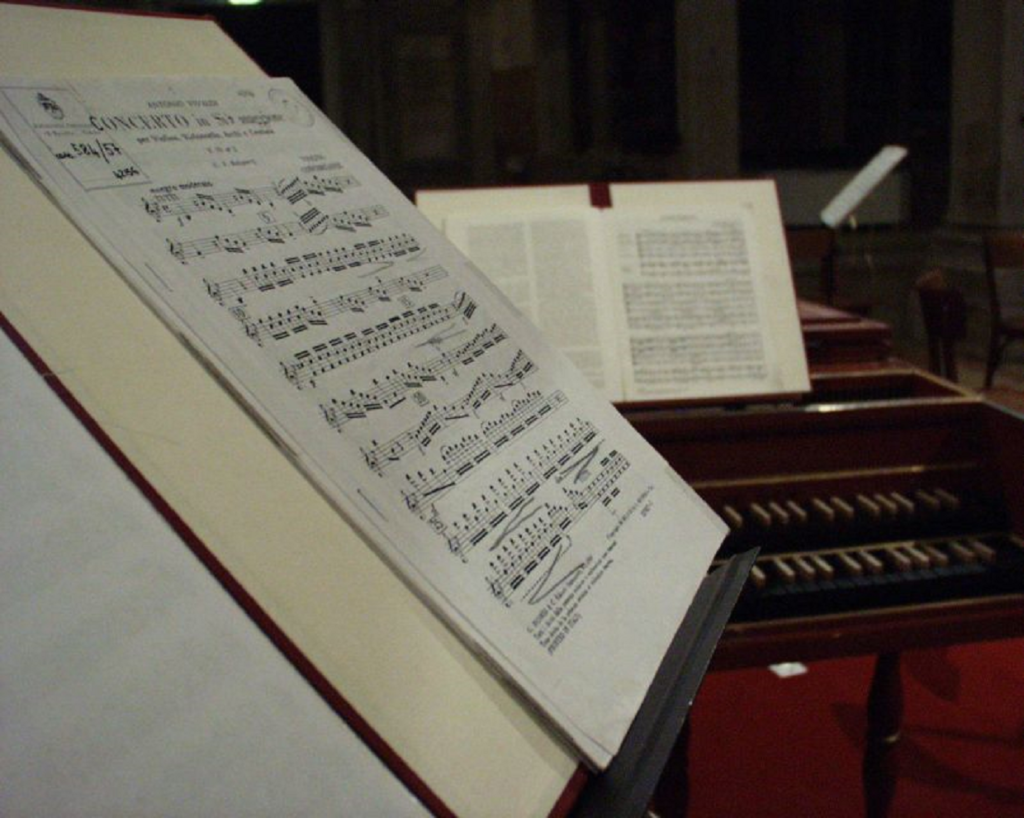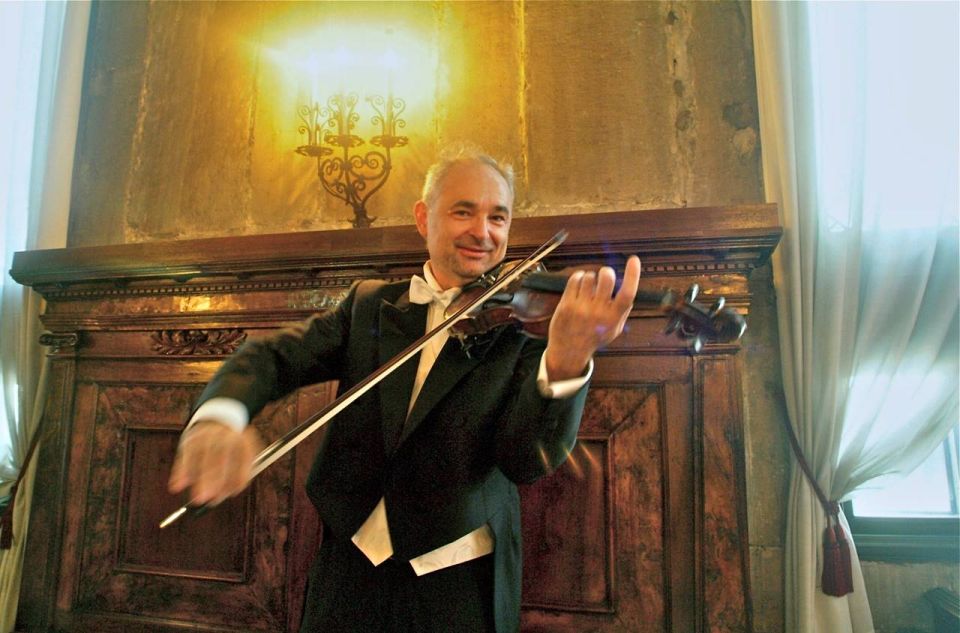 Opera Concert in San Marco Square by Collegium Ducale
Amaze yourself with the magnificence of the Piazza San Marco's Palace of Prisons as you enjoy a concert by talented opera singers from the top musicians in Venice. Must-see for fans of classical music.
Price: - Adult: € 39 p.p. - Young (from 0 to 18 years old): € 22 p.p. - Senior (over 65 years old): € 22 p.p.
Starting times: 18:00, 21:00
Duration: 1 hour
CHECK AVAILABILITY
What's included
Guaranteed seat at the concert
1-hour classical music performance
Additional Information
Experience an unforgettable night illed with the rich history of Venetian culture at the Opera Singers' concert, held in the grand Council Hall of the Palace of Prisons. Discover the allure of Italian opera at the "Opera Singers" concert.
These talented performers will be accompanied by a piano, presenting a wide range of iconic works such as Rossini's "Il Barbiere di Siviglia," Puccini's "Tosca," Mozart's "Don Giovanni" and "Le Nozze di Figaro," Offenbach's "Orphèe aux Enfers," Lehar's "La Vedova Allegra," and more.
Don't miss this chance to be captivated by the timeless beauty of Italian opera.Savor the musical mastery of opera arias and duets, interspersed with piano performances, at this one-of-a-kind concert. The repertoire includes works by legendary composers such as Brahms, Schubert, Verdi, Beethoven, Gershwin, Piazzolla and others. Immerse yourself in the beauty of classical music and experience the timeless art of opera.
PROGRAM
PRISONS' PALACE - ARTISTIC CIRCLE'S MAIN HALL
WINTER CONCERTS - OPERA SINGERS' CONCERTS (Mozart, Rossini, ecc.) at 9:00 PM:
from 27th December to 30th December 2023 and from 2nd January to 7th January 2024
SPECIAL CONCERTS - OPERA SINGERS' CONCERTS (Mozart, Rossini, ecc.) at 6:00 PM:
31st December 2023 and 1st January 2024
CARNIVAL CONCERTS - OPERA SINGERS' CONCERTS (Mozart, Rossini, ecc.) at 9:00 PM:
from 3rd February to 13th February 2024
Cancellation Policies
Bookings can be cancelled with no charge up to 24 hours before the service.
Il concerto non opera in caso di alta marea eccezionale (in questo caso può essere posticipato al giorno successivo altrimenti verrà rimborsato).
Know Before To Go
Purtroppo il concerto non è totalmente accessibile agli utenti su sedia a rotelle o alle persone con disabilità motorie.
The tour is not considered private but it is shared with other guests not belonging to the same party
Meeting Point
Meeting Point: Palazzo Delle Prigioni, accanto al Palazzo Ducale. A pochi passi da Piazza San Marco. Si prega di presentarsi al punto di incontro 15 minuti prima dell'orario di inizio.
How to reach the meeting point
Da Piazza San Marco raggiungere le due colonne prospicienti il ??bacino, svoltare a sinistra e procedere lungo il Palazzo Ducale. Una volta attraversato il ponte chiamato Ponte della Paglia (che si affaccia sul Ponte dei Sospiri) trovate l'ingresso del Palazzo delle Prigioni sulla vostra sinistra.
Map